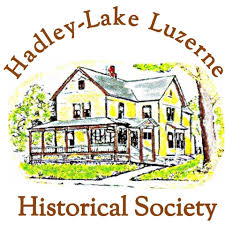 HADLEY-LAKE LUZERNE HISTORICAL SOCIETY
presents
"PRESERVING OUR ADIRONDACK LAKES"
Thursday, June 13, 2019
7:00 p.m.
Hadley-Luzerne Public Library
19 Main Street, Lake Luzerne
Jim Lieberum, Director of the Warren County Soil & Water Conservation
District, will be our guest speaker. Preserving our Adirondack lakes has
become more challenging over the past decade. Development, pollution,
invasive species and overuse has led to both challenges and discoveries.
The Warren County Soil and Water District team, driven by Mr. Lieberum
has been intimately involved in preserving our watershed, addressing
environmental issues before they become problematic and utilizing new
technologies through State and local governments to address
environmental/aquatic and land use threats.
The program is free and open to the public. For further information please
e-mail kinnearmuseum@gmail.com. Funding for our Speaker Series is made in part by Warren County, the Town of Lake Luzerne, the Town of Hadley, and generous donations from our members, residents, and visitors.