Our book delivery is running quite late today, 3/27. We expect to have it by this afternoon. Thanks for your patience!
Tammy Harrington, a Certified Enroller, will be at the Richards Library on Thursday, April 4th and 11th from 10-11 AM. Tammy can help people understand, navigate and complete applications for health insurance on the NY State of Health Marketplace. Tammy can help with initial applications as well as re-certify current coverage, regardless of the plan someone is on or the plan they're interested in. Call Tammy at (518) 641-4128 to set up an appointment on either date. As always, walk-ins are welcome!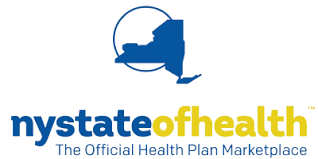 We have FREE tickets, a $10 value, to admit 1 child (with a PAID ADULT entry), to the Garden Brothers Circus at the Cool Insuring Arena in Glens Falls on Thursday, April 4th, for either the 4:30 PM or 7:30 PM show. Tickets are limited, so stop by the library and get them while they last!