The Fort Edward Library is sponsoring a Free bus trip to the New York State Museums " Women of Science Exhibition " this coming Saturday February 10th. The bus departs from the Fort Edward School parking lot at 9:00 a.m. and returns at 5:00 p.m.   There are 25 seats available if anyone is interested.  Bring a  lunch or you can purchase something there. Please email me back or call 517-746-6743. Visit the FE website for more information.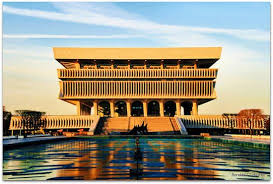 To the person(s) unknown that stole our warning cone last night, 1/25/18.The cone is there to warn our patrons and friends NOT to use our sidewalk because of the ice that has built up and makes passage unsafe. I hope you are proud of yourself! And if anyone knows which person(s) took this, please tell us at the library and we will forward that info to the Warren County Sheriffs Dept. Thank you!
Please be advised…until we get the ice under control on the sidewalk that comes up from Elm Street, PLEASE USE THE
LIBRARY AVENUE ENTRANCE…avoid injury and stay safe!